Nordic Waterproofing's business is affected by seasonal variations – the months of January, February and December being the weakest months. Sales in these three months typically account for ca 15 percent of the annual total, while the other nine months accounted for ca 85 percent.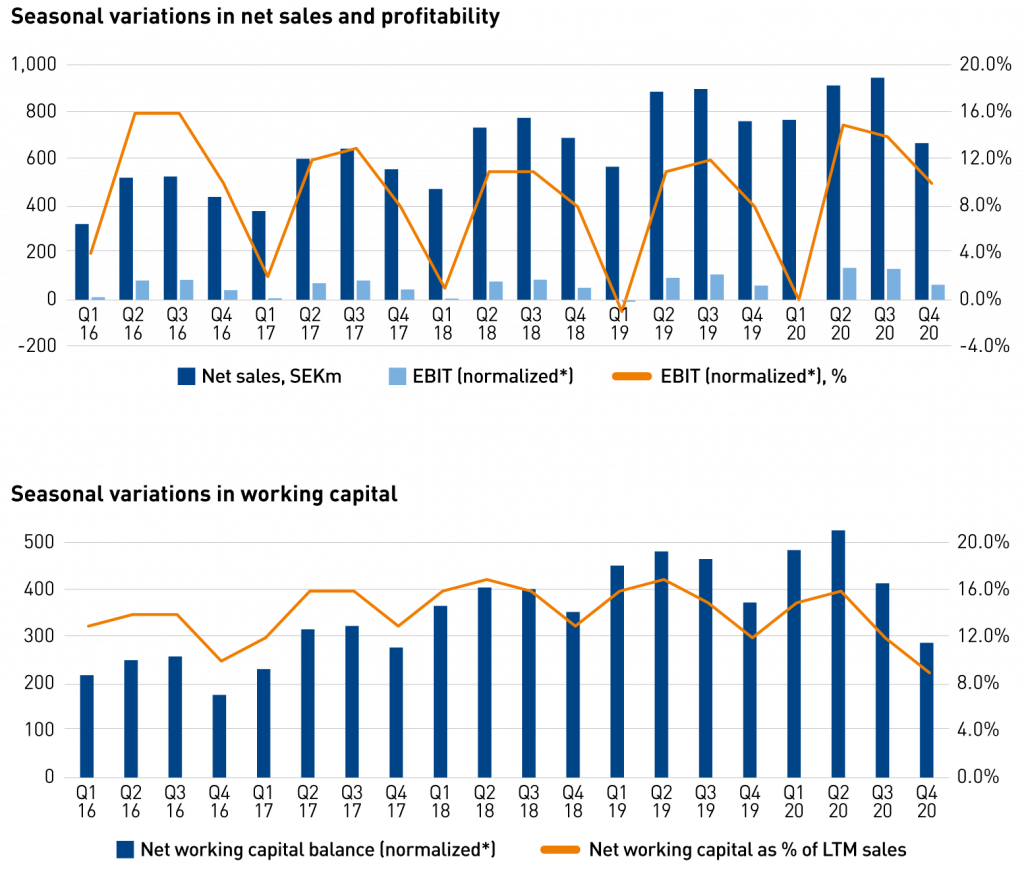 The decline during the winter is explained by the cold and poor weather conditions and their impact on the construction industry. In general, there is a certain degree of stockpiling during the winter months, which transfers to a stock depletion during the summer months as a result of increased activity in the market. An early winter could, among other things cause many of the Company's customers choose to postpone planned projects, in turn, having a negative impact on annual earnings. The same applies if the winter is long and the season starts late in the spring.
Seasonal variations affect EBIT and the EBIT margin to the same extent as sales.